Additional registration date has been granted for Simpson County Schools Preschool and Headstart. Please see the flyer for details.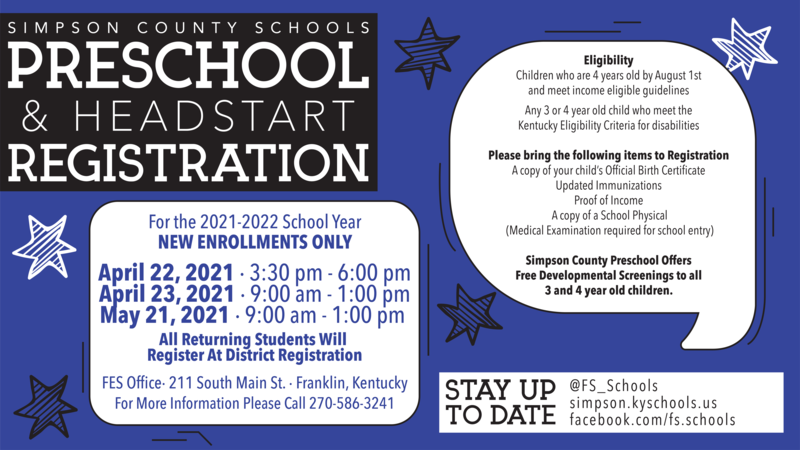 Registration for Head Start will also be available during this time.
Eligibility for Head Start is income-based for 3 and 4-year-olds. It is from 8:00 am to 2:00 pm, Monday to Thursday. No transportation is provided for Head Start. Same documents needed for Head Start registration as with Preschool registration (listed on the flyer). Developmental screenings provided at no cost.